13 Best Shampoo for Soft Water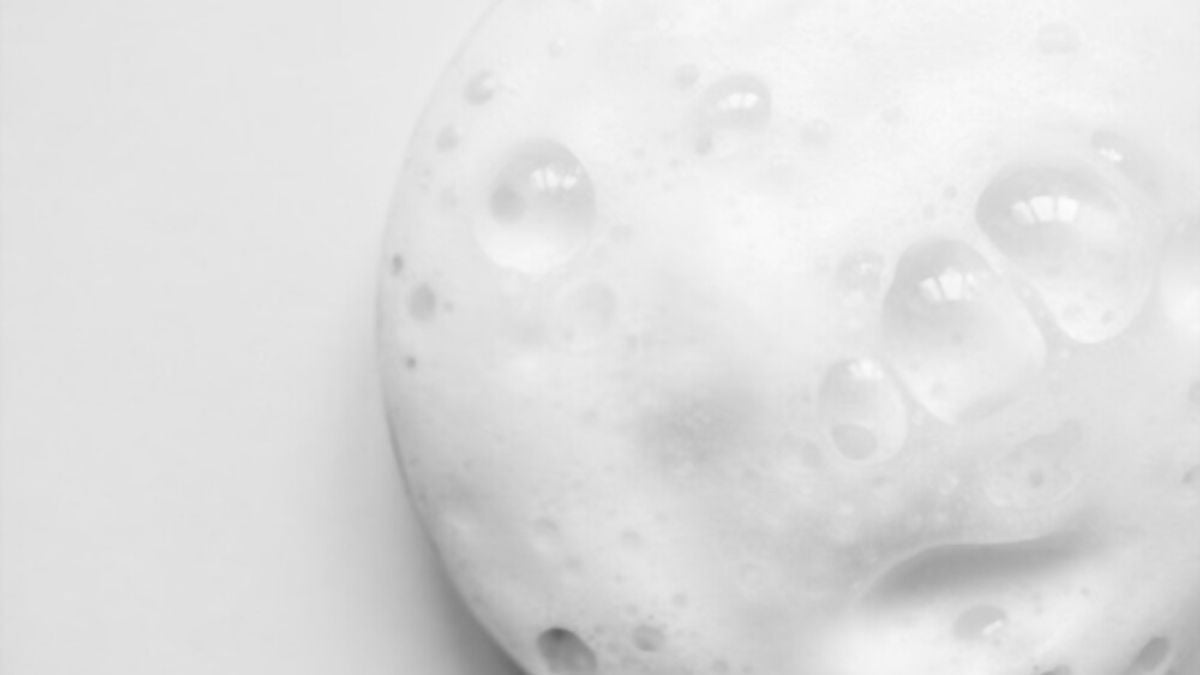 If you're looking for great water, then soft water is your best option. It makes a tasty cup of tea, leaving your skin velvety and blemish-free, and it is also good for skin issues like acne. There is some concern over whether or not water that is soft is really beneficial to hair and whether or not washing makes a difference.
It is probable that your hair is reacting poorly to soft water if it appears greasy after washing, or if it doesn't hold any product.
There's no need to panic, as these 13 shampoos are well suited for those of you who qualify. Regardless of whether or not you have soft water, you should use one of these shampoos to have soft locks in no time.
What Is The Difference Between Soft and Hard Water?
The main difference between soft and hard water is its mineral content.
In general, water hardness is something most people are familiar with, but how much do you truly understand about it?
Water hardness is the concentration of minerals such as calcium, magnesium, sulphates, and bicarbonate.
The greater the water hardness, the greater the number of minerals it contains. Soft water is usually the best choice when you are washing with soap and shampoo as it creates a nice lather and gets the job done better.
Washing skin in soft water is frequently believed to soothe irritated skin.
The Hair Effects Of Soft Water
Whether or not you need a special shampoo for soft water depends entirely on your hair type.
Soft water is generally ideal for those of us with curly, dry, or frizzy hair, as it generates softness and bounciness that gives the hair life.
People with oily hair, on the other hand, are more likely to require a shampoo that works well with or is developed for soft water.
This is due to the fact that soft water has a harder time gaining traction with the hair shaft; less mineral content implies less friction.
This might leave a soapy, slimy residue on the scalp and hair's surface, causing them to appear oily and unhealthy.
If you identify with any of the following, you may live in a region with soft water and might benefit from shampoo designed for this sort of water:
Hair that is lifeless, unruly, and feels very soft or slippery
Hair products make no effect or have no hold on your hair, making styling difficult.
Even after washing, your hair appears greasy or oily.
The scalp is flaking a little and you have an itchy scalp.
Hair volume is reduced, and strands are thin.
It's also worth noting that soft water is thought to be far gentler on colored hair than hard water.
Plus, because soft water lathers shampoo better, you won't need as much.
In fact, if you live in a soft water location, overusing your shampoo will compound the situation by causing more products to build up and leaving residue on the hair strand.
What to Look For When Buying Soft Water Shampoo
These are the ingredients to avoid if you live in a region with soft water and are seeking for a shampoo to help with it. They'll just increase oil build-up and exacerbate the problem:
Parabens\sSulfates
Triclosan\sTriclocarban
Additional to using shampoo to soften water, there are a few other options.
Using a sea salt spray can really help you get the most out of your hair texture. If you use it in conjunction with a round brush, your hair will have that extra oomph.
Dry shampoo can also be used, but any additional style products should not be applied directly to your roots. This will just make your hair look more oily.
The 13 Best Soft Water Shampoos
This post may contain affiliate links. Please read disclosure for further information.
Before we present you with the finest shampoos for soft water, let us provide a word of caution: always keep in mind your shampooing method.
Since it may seem obvious, remember to spend time on your scalp.
Also, pay attention to the nape of your neck, since this might contribute to greasier hair. Best results are obtained with a scalp brush.
In that case, these are the shampoos that we've found to be particularly effective for soft water. Textured hair and oily, lifeless hair—say goodbye to both!
Bumble and Bumble Sunday Shampoo
This shampoo is a game-changer for people who live in areas with soft water.
To leave no residue, it's designed to deep cleanse and detoxify without requiring the addition of hard water.
For all hair types, from fine to medium, the shampoo rids your hair of excess oil and daily impurities.
Additionally, it works on all textures and types of hair, as well as color-treated and natural hair.
In addition, as this soft water shampoo is only to be used once a week as a purifying therapy, the cost is equal to what you would expect to pay for this type of product.
Bumble & Bumble also deserves credit for being cruelty-free and never tested on animals.
The Body Shop Ginger Scalp Care Shampoo, is used for oily hair.
Because this shampoo is commonly ranked as one of the best for soft water, it is straightforward to see why.
The Body Shop Ginger Scalp Care Shampoo
This shampoo works well in soft water because it keeps and restores the natural moisture in hair that has become dry or flaky because of hard water.
To help those with scalp skin conditions, such as dermatitis or psoriasis, who often experience intolerable itching, a shampoo should have moisturizing properties without weighing the hair down with heavy residue.
That is exactly what this shampoo is intended to do.
To strengthen and renew hair, use birch bark and white willow with honey and ginger essential oil.
Finally, ginger also fights off both fungus and bacteria, maintaining the pH balance of your scalp.
OGX Charcoal Clarifying Shampoo
A shampoo with a formula that produces charcoal clarifying benefits.
This shampoo helps remove dirt and buildup while also providing benefits like charcoal. Charcoal is well-known for its ability to reduce congestion and clarify.
The hair becomes smooth and bouncy as the superfluous oil is gone.
Your hair becomes detoxified and nourished, and you no longer have to deal with limp, lank strands.
This applies to all of OGX's products; therefore, this shampoo is also sulfate-free.
It should be used together with an adequate conditioner for the most effectiveness.
Neutrogena Anti-Residue Shampoo
Apply this shampoo at least once a week to clear your scalp of the awful toxins and pollutants that accumulate there. It works well for all hair types, even those with color-treated hair, and adds volume and removes impurities at the same time.
You only use it once a week, but it is highly cost-effective as you just use it as an anti-residue therapy.
Shea Moisture Jamaican Black Castor Oil Strengthen & Restore Shampoo
Use this shampoo to make your hair stronger and healthier in hard water. The shampoo will clear and detoxify on natural, chemically processed, heat-styled, or color-treated hair.
Any synthetic colorants, sulfates, parabens, or phthalates are absent.
Black castor oil has anti-inflammatory and restorative properties, while apple cider vinegar restores the balance of scalp pH levels.
Both pleasant and energizing benefits are added by using peppermint. This shampoo is suitable for kinky, curly, wavy, or natural hair types since it is effective without making hair limp or dull.
Maple Holistics Degrease Shampoo
As a result of including rosemary, lemon, basil, jojoba, peach kernel, and cypress essential oils, this shampoo will aid those of us who reside in soft water settings.
This oil-absorbing shampoo is created especially for oily hair and also helps to regulate oil production in the scalp while also nourishing and restoring hair.
This soap is sulfate and paraben-free as well as being soap that is gentle on the skin.
In a soft water area, it doesn't generate a lot of lather, but this product works OK.
Faith in Nature Natural Tea Tree Shampoo
It cannot be emphasized how great the benefits of tea trees are. This soap contains antibacterial and antifungal properties, and it smells fantastic—just like freshly baked bread. For that matter, it is well renowned for being good at explaining things.
Normal to oily hair can use this shampoo. All products with the "Faith in Nature" mark are free of animal testing, vegan, and cruelty-free.
The scents are completely natural and free of contaminants like sulfates and parabens.
All plastic containers are recyclable, recyclable, and plastic-friendly, and we believe that harnessing the power of nature without destroying it is the correct approach. This makes using your new soft water shampoo with confidence completely acceptable.
Lemon Sage Oily Hair Shampoo
Lemon sage is an excellent way to care for dry hair and scalp, while tea tree oil relieves itchy or irritated scalps.
Honeydew Lemon Sage Volumizing Shampoo For Oily Hair is not only hypoallergenic but also non-toxic, meaning it is safe for all hair types.
Tree to Tub Clarifying Shampoo
This shampoo is perfect to use in the morning because of its peppermint aroma, which will really wake you up.
It is believed that the saponin-rich soapberry helps to keep your hair's pH level regulated. Coconut, argan oil, aloe vera, chamomile, and olive are used to help rehydrate dry hair.
The shampoo is devoid of parabens, silicones, SLS, and hypoallergenic, making it safe for all skin types.
Every single item in this store is Fair Trade and has additional anti-inflammatory and anti-dandruff benefits from farms in Taiwan.
Shea Moisture Bamboo Charcoal Deep Cleansing Shampoo
It utilizes three esteemed substances to cleanse and clarify hair, such as bamboo, shea butter, and charcoal, which has been harmed by soft water.
Shea butter originates from a cooperative of small-scale farmers, while tea tree oil contains antioxidants and antimicrobial characteristics that are included in the shampoo.
Massage your hair and wash it with a light but powerful shampoo. Silicone and sulfate-free.
Redken Oil Detox Shampoo
There are few things in life that cannot be improved with the use of a Redken product, and this one is no exception.
When excess oils build up in the hair and scalp, it helps to regulate and clarify them, eliminating product buildup as well as flaking and itching.
This gentle shampoo is perfect for soft water since it moisturizes and balances the pH of your scalp without weighing your hair down. It leaves your hair looking shiny, bouncy, and light.
Fekkai Apple Cider Vinegar Shampoo
A Fekkai apple cider vinegar shampoo made with 100% vegan ingredients.
Cider vinegar, renowned for its cleansing and clarifying powers, is not new to many of you.
A shampoo for soft water, which has the properties of apple cider vinegar and shampoo, is the best option for people with sensitive hair. It contains extracts of rosemary, sage, verbena, and kukui, which make it aromatic but light enough not to weigh your hair down.
The various oat, silk, and wheat proteins work together to make your hair soft and silky.
Aveeno Scalp Soothing Apple Cider Vinegar Blend Shampoo
Oat as the first component is combined with apple cider vinegar to cleanse the scalp and provide shine and body to thin or coarse hair.
The apple cider vinegar used in this shampoo gently cleanses and nourishes hair, growing it from root to tip. This hair care product is devoid of sulfates, dyes, and parabens, and is good for all hair types and hair colors.
How do you wash your hair with soft water?
Pour some Soft Water on your hair before getting into the shower, then work in a generous amount of your soft water shampoo while you gently massage it into your hair. Finally, gently wash your hair with water until it gets less slick.
How does soft water affect hair?
Soft water will cause your hair to be softer and shinier due to calcium being removed from your water source. If you use soft water, your shampoos and conditioners will have a more plentiful and robust lather. This allows you to use fewer products when cleansing your hair follicles.
What is a disadvantage of soft water?
Water softening comes with its own set of negative consequences, like increasing the risk of health problems for those on a low-sodium diet. Converting hardness minerals into sodium produces 7.5 milligrams of sodium for each gram of hardness minerals exchanged. Calcium and magnesium levels in the homeowner's diet have also been lowered.
Do you need a conditioner with soft water?
I use conditioner very infrequently in the shower, and this is another change I've made recently to solve my soft water hair issues. Using mild water to wash your hair might make it appear oily and slick. Shampoos and texturizing products that contain a spray-on conditioner can help.
How do I fix soft water in my shower?
If you want to fix soft water in your home, try using a reverse osmosis system. This will remove all of the calcium and magnesium ions from your water supply. A water filter may also help.
How do you know if your water is hard or soft?
You can tell if your water is hard by measuring the PH level of your tap water. If the number is above 6.8, it means that your water is hard.
If the number is below 5.5, it means that your tap water is soft.
Is there anything else I should know about soft water?
Soft water doesn't mean that your hair needs any special treatment. You just need to be aware of how much moisture your hair receives.
How do I care for my hair with soft water?
Use a deep conditioning mask once every two weeks to restore the lost moisture.
In addition to regular washing, you can add a few drops of essential oil to your shampoo and conditioner to give your hair extra hydration.
How do I get rid of dandruff with soft water?
Apple cider vinegar is an effective way to treat dandruff. The acidity helps break up the dead skin cells that cause flakes. Apple cider vinegar also works well when used as a pre-wash treatment.
Wash your hair with warm water and apply one part vinegar to three parts water. Leave it in for five minutes before rinsing thoroughly.
How do I prevent dandruff with soft waters?
Dry air is a common trigger for dandruff. To avoid dry air, open windows and turn on fans during the day.
How Can I Tell If My Water Is Hard Or Soft?
Hard and soft water differ significantly. It is safe to drink and cook with because it has a high concentration of minerals such as calcium and magnesium. While soft water has no direct effect on hair or skin, hard water has a number of harmful effects on both.
Water hardness blocks your hair's ability to absorb moisture, causing hair color to turn grey, thick, and coarse, as well as dandruff. In addition, drying out your scalp, producing dandruff, making your hair dull and dry, and breaking it are all factors causing dry hair. In contrast, soft water only contains distilled, de-ionized salt. Additionally, as has been previously noted, the outfit fits your hair perfectly.
Wrap Up!
Do not use shampoo products that contain toxic ingredients that could injure your hair. The gentle water shampoo that's ideal for your hair type should be used. They should be avoided in any infant shampoo, regardless of their harmfulness. Soft water shampoos made at home using natural remedies are also possible.