One thing to keep in mind is that the color on the box (or even on those smooth sample strands) may not match the color of your hair.
Another thing to consider is that while such boxes make things simple, they often include some unexpected components that you should avoid. There are alternative options for getting a beautiful hair color without ruining your hair or spending a fortune at the salon.
Perhaps you got into a phone fight with your lover, or you became engrossed in your favorite show's episodes and lost count of time. You may be wondering what happens if you leave hair color on your hair for too long for any reason.
Suppose you leave hair dye on for too long without washing it off after the recommended period. In that case, you could wind up with a color that's darker than you expected, or even worse, over-processed, brittle hair that looks artificial, which is known as the wig effect.
Can I Leave Hair Dye in Longer Than Recommended?
If you're on a budget, coloring at home is a fantastic option. However, keep in mind that the chemicals might harm your hair if you don't apply hair dye appropriately.
Leaving the dye on for longer does not guarantee that the color will be deeper or last longer. You'll be in danger of developing dry, damaged hair.
It's also a bad idea to keep hair dye on your skin for longer than the manufacturer recommends. It's possible that your scalp may get irritated, and the scent of hair color could give you a headache.
It's also a good idea to avoid combining hair coloring with conditioner. Although conditioner softens your hair and gives you the impression that you may keep it in for longer, it might actually cause color discoloration. This is true for hair dye dilution in general.
Hair damage might occur if you leave hair color on for longer than the prescribed period. Hair might become delicate, dry, and brittle as a result of the chemical treatment. The chemicals in permanent hair color generally form and infiltrate the hair within 30 minutes.
Following the manufacturer's instructions on the box is the best approach.
How Does Hair Dye Work?
Knowing your hair type is essential when it comes to dyeing. In addition, it's critical to comprehend how your hair's makeup impacts it once you've learned a little about it. The cortex of your hair, which is made up of cells aligned with the hair fiber, is where your natural hair color, called melanin, is stored. Because it influences the natural tint of your hair, hair coloring also happens in the cortex.
The way non-permanent and permanent hair color looks depends on your present hair color (natural or previously dyed). If you're unsure about which shade to pick, remember this hair color rule: you may effectively alter your hair color up to three shades lighter or darker than your beginning hue. If your hair is medium brown, you may lighten it to a light brown or a dark blonde or go deeper to a dark brown.
The type of hair you have makes a difference as well. For example, coarse hairs, which have a larger diameter, take longer to absorb the color. Still, fine hair, which has a smaller diameter, requires less time. In addition, color may soak more quickly in hair that is dry or permed. Because various factors influence coloring time, a strand test is required to determine coloring duration.
Hair coloring works by either covering each strand with color (non-permanent color) or piercing each hair cuticle, entering the hair cortex, and bonding with the hair cortex (permanent color) (permanent color). While non-permanent hair color may be washed out over time, permanent color, as the name implies, colors the hair permanently. However, because hair grows at a consistent rate, the color will fade with time. As seen in this chart, there are several varieties of hair color, just as there are various types of hair.
Have you ever wondered how hair dye works? Here's how it's done scientifically! In general, hair color works in three ways:
A temporary hair color
Color molecules of a large size enter the gaps between the hair cuticles and coat the hair's surface. It can last up to eight washes and fades quickly. There isn't any ammonia or peroxide present.
A permanent semi (or demi) hair color
Small color molecules pass through each hair cuticle and into the hair cortex's edge. There's no ammonia in this one, but it does include a little amount of peroxide. Why? This enables the addition of tone and the coverage of up to 30% of grays. It lasts for around 28 washes and eventually disappears.
A permanent hair color
Each hair cuticle is penetrated by little color molecules, which then enter the hair cortex. They react with the melanin in your hair this time. Ammonia and peroxide are common ingredients in most formulations. Permanent tints can brighten, tone, and conceal grays completely. It may diminish gradually, but it never completely disappears.
Harmful Ingredients in Hair Dye
Traditional hair dye contains hazardous chemicals applied to the scalp directly each time hair is colored, whether at home or at a salon. Salon employees are exposed to these chemicals at a much higher level – possibly to carcinogenic levels of damage – since they may execute many hair dyeing procedures in a single day.
The components of hair dye must be disclosed on the label when purchased in a retailer. Whether you can decipher such labels is another matter, as the substances mentioned might be complicated to understand. Due to ambiguous phrasing in federal regulation, salon products do not even need to identify ingredients. In addition, the FDA does not require the chemicals to be listed on the packaging for "For Professional Use Only" products, which include certain colors supplied directly to hairdressers. As a result, your stylist may not even be aware of the chemicals in your salon's hair color.
A system of ammonia (or ethanolamines in the case of certain ammonia-free solutions), hydrogen peroxide, and p-phenylenediamine is used in many hair dyes to create a permanent color. The ammonia separates layers of proteins in the hair, allowing the dye to reach the hair shaft. The hair is next bleached with hydrogen peroxide, which aids the trapping of p-phenylenediamine, one of the major coloring agents, in the hair.
These commonly used coloring compounds have been linked to health problems. Ammonia is a respiratory and asthma irritant and a possible endocrine disruptor, and it is toxic in nature. Birth defects, skin irritation, liver, blood poisoning, and allergic reactions have all been linked to p-phenylenediamine. Therefore, it can only be used within the European Union.
P-phenylenediamine is one of several coal-tar colors made from petroleum. Coal-tar dyes have been linked to a variety of health problems, including eye injuries and allergic responses. In addition, coal tars have been linked to various cancers in humans, and certain coal-tar colors have been proven to induce cancer in animals. Despite these issues, unlike other color additives, coal-tar dyes are not subject to FDA clearance.
A well-known neurotoxin related to birth abnormalities, pregnancy loss, and allergic reactions, Toluene may be found in many colors. They may also include resorcinol, a chemical related to endocrine disruption, which interferes with our body's natural hormonal activity and communication. Another frequent component, lead acetate, has been related to neurotoxicity. Many other hazardous compounds, such as DMDM hydantoin, methylisothiazolinone, and fragrance, can be found in conventional dyes.
The use of hair color was linked to an elevated risk of breast cancer in a study of over 25,000 women.
Because of difficulties with ingredient disclosure in salon products, it's frequently impossible to know what you're exposed to. It's hard to determine how those mysterious substances could affect your health without this knowledge.
Things to do:
Hairprint, rather than using a hair dye, uses the latest green chemistry to return grey hair to its original color. Green chemistry is a discipline that uses benign, harmless molecules to produce better outcomes than synthetic chemicals.
Radico's colors are created without harsh chemicals and without any synthetic chemicals at all. Their organic dyes are heavy metal tested, made from natural materials, and do not include synthetic chemicals.
Check the contents of items branded "natural" or "organic" twice. Some of them are ingredients including p-phenylenediamine, ethanolamine, resorcinol, and others linked to harmful health consequences.
You are welcome to bring your own color to the salon. Ask your hairdresser if she will apply your own color if you want the accuracy of a salon dyed 'do but want to enhance your color.
If you're not ready to switch to a MADE SAFE product, make sure to use nitrile gloves and work in a well-ventilated environment when applying traditional dye.
Accept the grey! This natural appearance is being embraced by a large number of women and men.
What Happens If You Leave Hair Dye in Longer Than Recommended?
What happens if you leave hair dye on for too long? is one of our readers' most often asked topics. The rationale behind the inquiry, after all, isn't that far-fetched. With the rise in the number of handmade and DIY hair dyeing techniques, it's important to know how long to keep hair color on.
If you wash the color off too quickly, the chemical will be wasted. On the other side, if you leave hair dye on for too long, it may change the color or texture of your hair.
How Long Should You Leave Hair Dye On?
Hair dyeing is a fashionable technique. Hair dyeing is something we enjoy doing at home. Often, it appears that this is a pretty easy procedure: simply apply the dye, leave it on for the appropriate length of time, wash it out, and you've got yourself a new hairdo.
And how long should hair color be left in? Hair color should be left in for 30-45 minutes. Follow the directions on the package. Hair dye's ammonia and peroxide penetrate deeper into the hair structure after 30 minutes, changing the color. Depending on hair length, dye type, and color, the operation might take anywhere from 30 minutes to three hours.
Things To Avoid When Coloring Your Hair
Making the Wrong Hair Color Choice
Don't make a mistake straight away if you want your hair to turn out the way you want it to. Keep in mind that picking the appropriate hair color is crucial! Because each sort of hair color has a distinct function.
If you're a beginner at dying, start with a semi-permanent or temporary professional color. These hues assure that you won't have to live with it for long if you make a mistake. After 4-20 washes, semi-permanent colors will wash away. Experiments or dramatic transformation are also not possible in the family context. We recommend waiting for your hairdresser if you're thinking about making a big change.
Don't forget to stock up on hair color boxes. For lengthy hair, one box is insufficient. Depending on hair thickness, you may need at least two boxes to cover your entire head if your hair is shoulder length or longer.
We also don't advocate purchasing color from a pharmacy. Your hair and your hairdresser would both be unhappy. Because inexpensive hair color has the potential to harm your hair. Hair coloring is considerably gentler, less harsh, and produces more intense and long-lasting effects. The drugstore is comparable to comparing ready-to-wear clothing, which must suit everyone universally, to tailor-made gowns, which are of higher quality and better fit.
Dyeing Equipment That Isn't Appropriate
Yes, you may sabotage your coloring results by using the wrong tools. Use only non-metallic dyeing equipment at all times. Because the pigment in the metal bowl may react unpredictably. Any plastic, porcelain, or glass will suffice if you don't have a specific mixing bowl. Other coloring aids are the same way.
Not Using the Product Properly
Do not be shocked if the color outcome is inconsistent if you apply hair color with random brush movements. Instead, hair color should be applied in portions, strand by strand. The only way to have an equal color dispersion is to do it this way. Professionals always divide their hair into four sections: down the middle, across the crown, and from ear to ear. In most situations, start at the bottom and work your way up to the front hairline, starting at the neck and working your way up to the crown.
Processing Time Is Incorrect
Do not process too much or too little. Follow the instructions provided by the manufacturer. If you surpass the allowed development time, certain colors are highly strong and might disrupt the hair structure. On the other hand, if you remove it too soon, the color will not process properly. 35-40 minutes is the typical exposure time. Ammonia exposes the hair scales for color penetration during the first 15 minutes. After that, hair takes 15-30 minutes to achieve the appropriate color.
Color Post-Treatment Isn't Used
It's also important to remember the post-color treatment. Use a specific Color Post Treatment to neutralize oxidation residues and maintain color. However, the right shampoo and conditioner might help to keep the color from fading. Color-treated hair should use color-care shampoo and conditioner.
Can leaving hair dye on too long cause hair loss?
Hair dye does not stop or slow down hair development, but it can damage color-treated hair, resulting in hair loss. Some of the damage can be caused by the chemicals in hair color.
Conclusion
Leaving the dye on for longer does not guarantee that the color will be deeper or last longer. You'll be in danger of developing dry, damaged hair.
It's also a bad idea to keep hair dye on your skin for longer than the manufacturer recommends. It's possible that your scalp may get irritated, and the scent of hair color could give you a headache.
It's also a good idea to avoid combining hair coloring with conditioner. Although conditioner softens your hair and gives you the impression that you may keep it in for longer, it might actually cause color discoloration. This is true for hair dye dilution in general.
Summary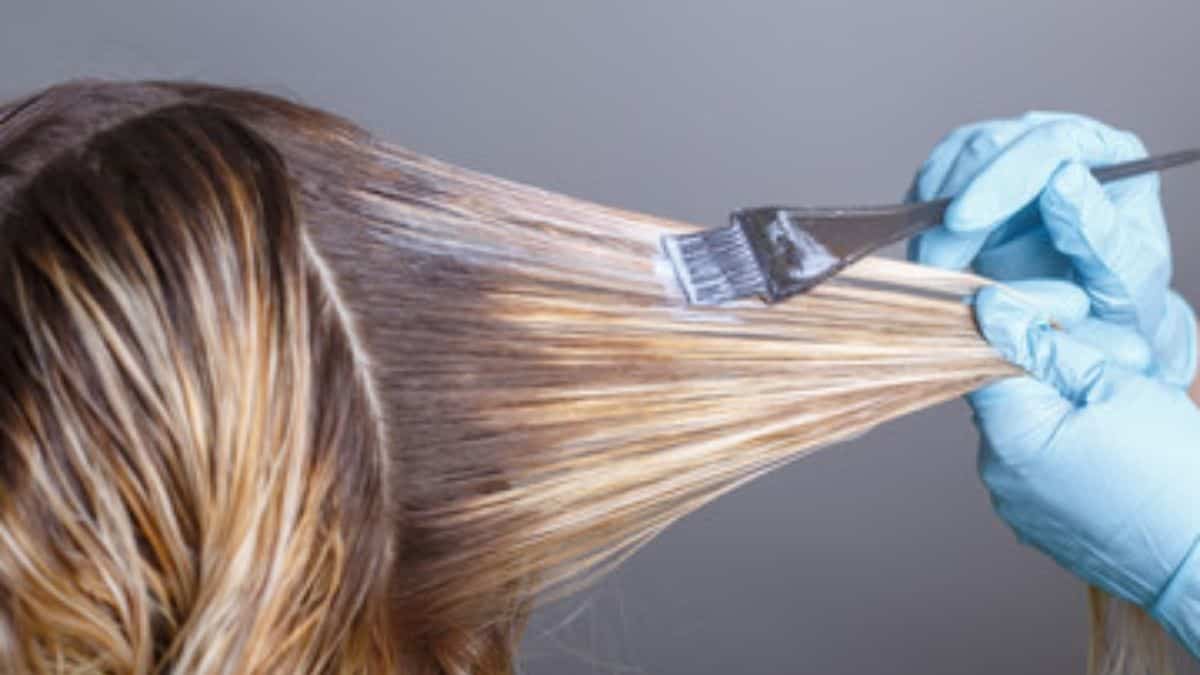 Article Name
What happens if you leave hair color on too long?
Description
Have you ever wondered how you'd appear with completely different hair color? We must be practical, as much as it is fun to think about different hair colors.
Author
Publisher Name
Publisher Logo