Korean skincare routines are recognized for layering numerous products, often ten or more, to address different skin types regularly, including dry, oily, combo, normal, and even delicate skin. So which Korean moisturizer for dry skin?
Introduction
In our skincare routine, we must use an excellent moisturizer. Whether you have dry, oily, or mixed skin, you want to find the best Moisturizer for your skin type. This beauty post will instruct you on how to choose the best Korean Moisturizer for dry skin. Let's discover what makes Korean skincare so unique before we look at the top K-Beauty moisturizers.
The popularity of Korean skincare products has accelerated in recent years as Korean skincare has been more widely available worldwide. They have formulas that are backed by science. They are also reasonably priced. Face moisturizers are one of the most popular products in the Korean skincare line. These creams are tailored to a particular skin type. As a result, if you have dry skin, many Korean moisturizers have excellent hydrating effects. Choosing from a broad selection of moisturizers, on the other hand, can be time-consuming.
Korean cosmetics have already made a reputation for themselves in the industry. Our article includes some of the most wanted Korean-made items manufactured with natural and unusual components.
What causes skin dryness?
Dry skin is a skin condition caused by a lack of moisture in the epidermis, the skin's most superficial layer. Even though dry skin affects men and women equally, it is more common among the elderly. Dry skin is more common in areas like the arms, hands, and lower legs, in particular.
Many people suffer from dry skin. It occurs mostly when the skin does not have enough water or naturally produced oils to preserve its softness and suppleness. Scratching and rubbing the skin excessively can cause it to grow thick and leathery.
Others may get small, red, raised pimples on their skin, which can be inflamed, opened, and infected if irritated. The use of harsh soaps regularly is one of the most prominent causes of dry skin. When it comes to dry skin, the type of soap you use can make a big difference. Soap acts as an emulsifier, removing oils from the skin. More oil is eliminated from the skin when cleansed with soap more frequently, resulting in drier skin. Excessive soap use might aggravate dry skin.
Furthermore, if moisturizers are applied incorrectly, or an inadequate moisturizer is used, dry skin may persist or worsen. Different clothing materials can sometimes irritate dry skin. Wool and synthetic fibers moisturizers, for example, irritate the skin and aggravate dry skin.
Water and naturally occurring oils are needed to keep the skin soft, elastic, and stretchy to stay healthy and accomplish its job. Skin can become dry if it lacks moisture and oils.
It prevents unwanted microbes from entering the body, such as viruses and bacteria. It also safeguards individuals from the elements.
Dry skin can be caused by different factors, including the environment and certain medical problems.
Using harsh deodorants or cleaning chemicals and taking long, hot showers or baths can promote dry skin.
Living in a chilly, dry environment
Using heat sources that dry out the air, such as central heating or wood-burning stoves.
Dry skin can sometimes be caused by underlying health issues.
The most common are listed below:
Diabetes
When someone has diabetes, their body is unable to control the amount of sugar in their blood. Their blood sugar levels may be abnormally high or low.
High blood sugar levels can cause dry, itchy skin. Itchy skin can increase dry skin's severity. When a person is itchy, he or she scratches in response, exacerbating the itch, and so on. When cognitive control of scratching is minimal or absent, such as during sleep, the itch-scratch cycle is common.
Kidney disease
The kidneys have a variety of roles. The removal of waste and surplus fluid from the body is one of them.
Kidney disease causes people to urinate more frequently than usual. All of this reduces the quantity of fluid in the body, perhaps resulting in dry skin.
HIV
HIV-positive individuals are more likely to have dry skin than HIV-negative individuals. Scientists have suggested that this could be due to a variety of factors, including:
the virus's impact on the immune system.
Itching is one of the most common symptoms of dry skin. People with dry skin frequently develop rough, dry, red patches on their skin, which are often itchy. Arms, hands, lower thighs, abdomen, and friction locations, such as ankles and soles, are common skin areas affected. Cracks and fissures may appear as skin dryness becomes more severe.
Symptoms and warning signs include:
Itching regularly
Dry, rough skin
Eczematous skin plaques in red (nummular eczema)
Dry skin is a very typical problem that we all experience from time to time. Some people have dry skin naturally, while others get it from time to time. Itchy skin and skin cracking go hand in hand with dry skin.
Dry skin isn't always an indication of a medical problem. The majority of instances can be treated with either self-care or medical help.
Dry skin, if left untreated, can lead to the following problems:
Infections
Harmful germs, such as bacteria and viruses, can enter the body when dry skin splits.
Permanent skin alterations
Scratching can cause irreversible changes to the skin in the long run, such as:
regions that have thickened and persistent discoloration caused by itching
What vitamin deficiency can cause dry skin?
Vitamin A is necessary for skin cell formation and healing. It also aids in the reduction of inflammation caused by some skin conditions. It also has other merits, such as strengthening immunity, nervous system health, diabetic control, improved lung and cardiovascular health, and so on. Vitamin D insufficiency is quite frequent as a result of insufficient sun exposure. Dry skin is a frequent skin problem that a lack of Vitamin D can also cause.
The vital vitamins for your skin are vitamin C and vitamin E. These aid in the rejuvenation and refreshment of the skin by increasing collagen formation. These also provide a healthy skin barrier that prevents moisture loss.
What to look for in a moisturizer meant for dry skin?
Dry skin already lacks natural oils, so adding hazardous chemicals could cause the skin cells to deteriorate even more. As a result, the best solution is to disregard them. Parabens, sulfates, artificial fragrances, alcohol, phthalates, and other chemicals are examples of known substances.
Either check for these ingredients in the Moisturizer or buy a product with non-comedogenic or hypoallergenic labels. These alert you to the need to avoid specific products.
Best Korean Moisturizer for dry skin
This post may contain affiliate links. Please read the disclosure for further information.
Korean beauty is here to remain, and the effectiveness and performance of Korean moisturizers are a tribute to Korean skincare product developments. Korean skin products are always at the forefront of innovation, whether you want jelly skin with a springy, bouncy texture or cream skin with nourishing toner-moisturizer hybrids there are several Korean moisturizers anti-aging for dry skin:
The COSRX Advanced Snail
All in One Cream contains 92percentt snail secretion filtrate in its formulation. The Cream gives your skin a healthy shine and makes it look younger. The skin is nourished and moisturized by it. It's a thick gel-like lotion that slides on smoothly. It creates a moisture barrier to keep you hydrated for longer. Snail mucin calms inflamed skin while also evening out the complexion. The Cream is fragrance-free and cruelty-free, and it is suitable for all skin types.
Snail mucus extract, betaine, caprylic/capric triglyceride, Cetearyl olivate, sorbitan olivate, sodium hyaluronate are some of the key ingredients.

AHC Essential Eye Cream for Face
The Essential Eye Cream for Face by Aesthetic Hydration Cosmetics (AHC) is so popular in Korea that one tube is sold every three seconds. This lightweight product provides all of the benefits of specialized eye cream for your entire face.
AHC employs microemulsion technology, which allows the cream to absorb fast and easily into the skin. It contains plumping hyaluronic acid, which reduces fine wrinkles and dullness around the eyes and throughout the face. Plant extracts, niacinamide, squalene, and other ingredients are used in the mix.

Purito Deep Sea Pure Water Cream
This Cream is a lifesaver for skin that is dehydrated. This odorless water cream contains 60% deep saltwater, making it great for dry skin and other skin issues like atopic dermatitis. It is rich in marine components, including green caviar, seaweed extract, and green tea extract, and is suitable for any skin type, even sensitive skin. It maintains a healthy water-oil balance and leaves your skin hydrated and soft without leaving a greasy one behind.
Also included in this Purito cream is niacinamide, which has brightening and oil-balancing effects, and Salicornia Herbacea Extract, a plant extract that helps strengthen the skin's barrier.

Mizon Black Snail All-in-One Cream
Peptides and ceramides to strengthen the skin barrier and nourish shea butter are among the anti-aging superstars on the ingredient list. Centella Asiatica extract is also included, which aids in collagen synthesis and has anti-inflammatory properties.

The Atopalm Intensive Moisturizing Cream
ThisCreamm imitates natural skin lipids to replenish your skin's depleted lipids. It also keeps the skin's natural moisture from evaporating too quickly. The intense moisturizing cream protects the skin from the harm and irritation caused by environmental stress. This leaves the skin feeling light, supple, and completely at ease. TheCreamm is made using Atopalm's exclusive MLE technology and does not include any parabens. It's perfect for anyone with sensitive or dry skin. Mineral oils, ethanol, and propylene glycol are also absent.
Pros:
It is suitable for sensitive and dry skin.
Without the use of harmful chemicals
It aids in the replenishment of natural lipids in the skin.
MLE Technology is a patented invention.
Cons:

Etude House Moistfull Collagen Cream
The Environmental Working Group has certified that Etude House Moistfull Collagen Cream contains safer, more natural ingredients because it contains 63.4 percent hydrolyzed collagen. This lotion hydrates the skin while plumping it, reducing the appearance of fine lines and wrinkles. Tocopherol (vitamin E) is also included for maximum hydration.
It also contains antioxidant-rich baobab oil, which helps to support collagen development, reduce fine lines and wrinkles, preserve the skin barrier, and even battle acne.
It has a gel-cream texture and is rich but not sticky, so you don't need to apply much.
It absorbs rapidly and leaves skin smooth and hydrated without leaving a greasy or sticky behind. Excellent for dry, normal, combination, and oily skin that has become dehydrated.

Huxley Secret of Sahara Anti-Gravity Cream
This is your K-Beauty anti-aging secret for facial wrinkles. With 51 percent Sahara cactus extract, this cream is developed for all skin types and lifts and moisturizes. The Sahara cactus is a desert-adapted plant that helps to retain moisture while also firming the skin.
The cream also contains Moroccan prickly pear cactus oil, which is rich in vitamins E and K as well as important fatty acids and antioxidants. SC-glucan stimulates collagen formation and enhances suppleness, while hyaluronic acid moisturizes and plumps the skin.

Huxley Secret of Sahara Anti-Gravity Cream
With 51 percent Sahara cactus extract, this cream is developed for all skin types and lifts and moisturizes. The Sahara cactus is a desert-adapted plant that helps to retain moisture while also firming the skin.
TheCreamm also contains Moroccan prickly pear cactus oil, which is rich in vitamins E and K as well as important fatty acids and antioxidants. SC-glucan stimulates collagen formation and enhances suppleness, while hyaluronic acid moisturizes and plumps the skin.

Oil-Free Ultra-Moisturizing Lotion by COSRX
This is a deep moisturizing cream, as the product's name suggests. ThisCream'ss main component is Betula Platyphylla Japonica Juice, known for its brightening, moisturizing, and calming properties. the cream isn't overly thick, so it's easy to spread and won't stick to your fingers. Because the product is non-toxic, it's also a terrific under-eye lotion. This Cream is also vegan and cruelty-free.

Missha Geum Sul Rejuvenating Cream
This Cream is appropriate for persons with all skin types, not only those with dry skin. Missha Geum Sul Rejuvenating Cream hydrate protects and rejuvenates the skin. Because the very high-quality components used in the cream are a little more expensive than the others on our list. Wild ginseng, gold extract fermentation, and other herbal extracts are all used by Missha.

Klairs Rich Moist Soothing Cream
Throughout the year, Klairs Excellent Moist Soothing Cream provides rich hydration to dry and sensitive skin. It calms and soothes irritated, inflamed, and overheated skin, reducing the appearance of pores and redness. It contains yeast-derived beta-glucan to help soothe and firm the skin and nourish shea butter and ceramide 3 to help produce a protective barrier that helps prevent moisture loss. It also contains lipid use, which helps skin retain moisture and protects it from irritants, as well as calming jojoba seed oil, various plant extracts, and lipidure.

Ceramidin Liquid by Dr. Jart
This hydrating is fantastic for people who have dry skin! The serum is powered by a deep moisturizer called 5-cera complex, which moisturizes and heals the skin. This product is light, silky, and may be used as a liquid serum and a cream to combat dry skin.
The product isn't sticky at all and rapidly softens your skin. Because the liquid contains ceramides, it helps to restore your skin's health, softness, and hydration.

Innisfree Green Tea Seed Cream

Innisfree Green Tea Seed Cream is created with Jeju green tea and green tea seed oil for hydration and protection. The green tea seed oil contains 16 amino acids as well as antioxidants that protect the skin from environmental irritants.
The green tea in this cream was picked from 3,301 kinds for its anti-aging properties—the cream locks in moisture without leaving a greasy or oily feeling on the skin. The light product absorbs quickly into the skin and delivers nourishing antioxidant benefits.
Belief The True Cream Moisturizing Bomb

It has been scientifically shown to last up to 24 hours. It's made up of apothecary herbs and plant extracts, including comfrey leaf, which is a potent hydrator.
The Moisturizer is appropriate for persons with regular to dry skin who are concerned about elasticity and firmness loss. Oat kernel extract includes antioxidants that help soothe dry, irritated skin, while marigold extract contains flavonoids that have anti-inflammatory properties.
Conclusion
A common health complaint is a dry skin. It occurs when the skin lacks the moisture or oils it requires to stay healthy. Dry skin can be red, scaly, itchy, and sometimes painful.
Dry skin can be caused by environmental factors such as cold weather or dry air. It could also be caused by medical disorders such as eczema, dehydration, or diabetes.
You can now get a Korean Moisturizer for your dry skin and do let us know your pick. Enjoy and have a nice use. Most cases of dry skin can be resolved by following simple efforts, such as using a moisturizer. However, some people may require prescription-strength medication.
Summary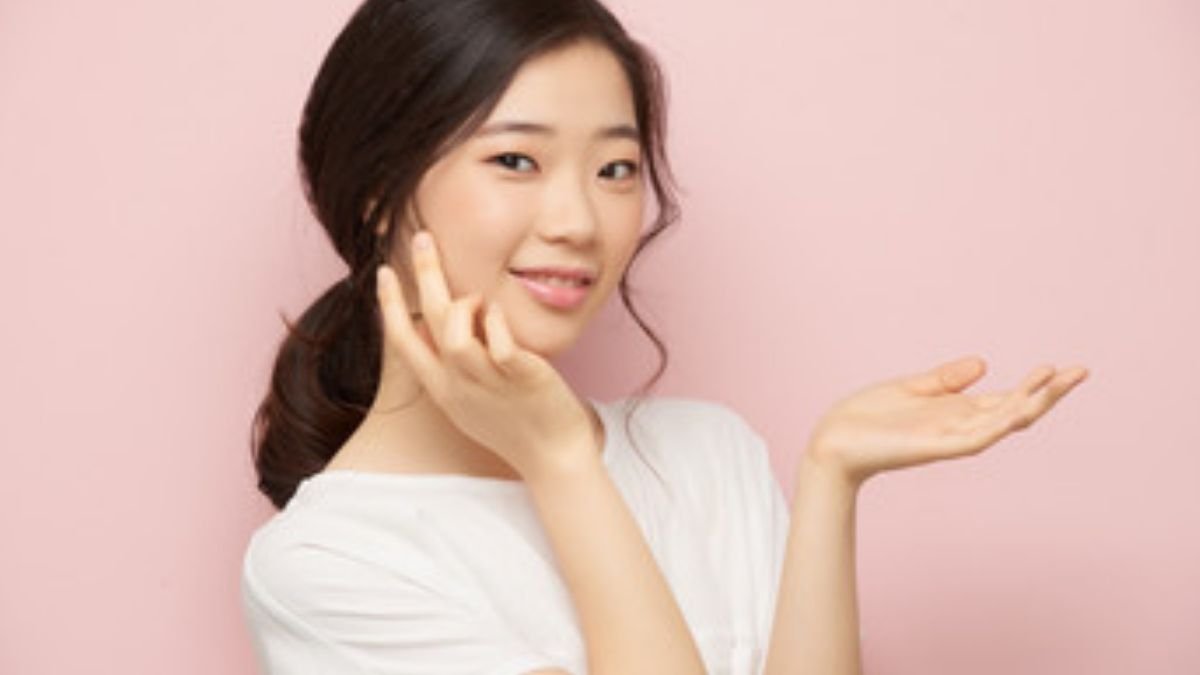 Article Name
Korean Moisturizer for dry skin
Description
Korean skincare routines are recognized for layering numerous products, often ten or more, to address different skin types regularly, including dry, oily, combo, normal, and even delicate skin. So which Korean moisturizer for dry skin? Find out more in this article
Author
Publisher Name
Publisher Logo