You probably have heard how easy it is to start a blog these days but the real question is how do you make living out of your blog?
This post will guide on you how start on your blog like I did and turn it into your fulltime job in the future.
This post may contain affiliate links. Please read disclosure for further information.
What You Need to Learn About Starting a Blog
Creating a blog comes with a lot of anticipation and smart work. You need to invest time and money on your blog.
The process is not easy since there is a lot to be done, but you can have the best blog with focus and dedication. It helps you establish your network and gives you the opportunity of working according to your schedule.
How to Start a Blog
Choose the Blog Niche and Name
First, you need to know what you want to write. There are various topics you can talk about targeting peoples interest.
You need to pick a niche that is educative or entertaining. The niche requires to talk about what you find fun to write.
Find a name that is appealing, professional and easy to remember, and it has to be unique. You can use a Domain Wheel to help you choose the name.
Choose the Best Blogging Platform
After choosing the name and niche, you need to find a site to help you run your Blog. You can start with free sites for a beginner, or you can choose the paid platforms.
You can use WordPress, Bluehost, Wix, LinkedIn, Medium, Ghost, Blogger, Tumblr, Joomla, and Jimdo.
Personally, I love and use WordPress for all my blogs. It is free to install, easy to use and have thousands of plugins.
Select a Webhost and Domain
A domain name is a name used to identify you in unity. It has a unique web address on the internet and gives a first impression. It is also known as URL. I would recommend purchase your domain from namecheap. You can get a domain for just 99cents!!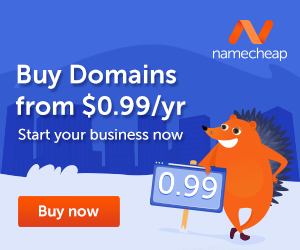 You can host for free or even choose a hosting plan that can be a basic, single or robust plan that allows you to create multiple blogs. The prices are very affordable.
I would recommend buying your host and domain from different providers due to security reasons.
Design and add blogging plugins to track stats
You do not need a professional background to design your website. You can comfortably choose your theme and templates according to how you want it to look.
Ensure to use minimal plugins to avoid slow down of the site. I would recommend Yoast SEO and Google Analytics for WordPress.
Start Writing Content on your Website
After the long process and did not give up, you now proudly own your Blog. Create all the pages, take professional photos and Logo.
Choose images to spice up that are free or paid. You can get the pictures from Paul Jarvis, Unsplash, Library of Congress, iStock and Shutterstock.
Link it with social media pages, Twitter, Facebook or Instagram. Publish content once a week to build an audience. When you get comments, use them as feedback.
Why Should You Start a Blog?
Blogging enables you to build yourself professionally, as an individual and financially. You can begin your blogging as a hobby and then focus on it professionally.
Freedom of Working on your Blog
You do not need to work under pressure or by rules. With blogging, you can work anywhere and anytime. You have to set your goals, and then you focus on achieving them on your pace.
It gives you authority as you write topics that you want your audience to read.
Audience Attraction
Blogging attracts a lot of people that are on the internet. The people that visit your Blog can identify your business and promote it. It gives them a chance to get your content without having to pay for it. By providing value, they come back, and by so you can earn them as partners, customers and even establish potential friendships.
Opportunities Creations
You can quickly get job opportunities from your traffic. Someone can want you to work on their articles if they find your niche thrilling. You can find a chance to address a conference or write in magazines promoted by your Blog. Associate with the people that give you the room for opportunity and deliver the best.
You can tell a Story according to your choice
When writing for your Blog, you don't have to worry about what other people need you to do. You have the choice of picking your style without resorting to anyone on what you should include or exclude. You are your publisher, and your Blog can be more factual than when under instructions.
You Make Money through monetization
When starting, it is hard to monetize since the audience may be scarce. It can work as your side hustle when you begin the monetizing. It is better to get little finance from it that getting nothing at all from your Blog.
Builds Engagement and Rapport
Your Blog can help you convert the traffic to business leads, which will probably get you some customers. When someone has gone through your Blog, it can trigger some interest since you have already fed them with value.
You Stand Out
If you are a writer, the industry is getting more competitive, and getting ahead makes you distinct from others who don't have a blog. It validates expertise on the Blog you choose and establishes your network. It shows you are skilled and you have a lot of knowledge on it.
How to set up your Blog
Install WordPress
With WordPress, you can choose to download it on your gadget or even browse the website to create an account. For security reasons, you should install it instead of using it from the internet. It has a hosted and self-hosted option. WordPress is popular with beginners and also famous bloggers.
WordPress has the option of hosted option which is www.wordpress.com and self-hosted which is www.wordpress.org. I only recommend using self hosted WordPress blog. It is meant for serious long term bloggers looking to build your brand or business.
Select a host
There are many hosts you can use; I would recommend Bluehost to start your blog. example. Most of them are very similar.
You can use SiteGround, HostGator and WP Engine. Honestly I love Bluehost, first of all they are so cheap. Secondly their customer service is great and always to ready to help you out.
Their basic plan starts at only $2.95 a month and you get a free domain, free CDN and SSL.
Login to Bluehost
When you sign up with the updated new version of Bluehost it can automatically download the WordPress. It makes it simple for people with non-technical knowledge to create there Blog. Login to Bluehost and click the green button to log in to WordPress. The steps are the same, even when there is a system update.
Select Your Plan
If you are using the free one, you do not need to choose the plan. There are a basic, plus, choice plus and pro.
The plus plan is better than the basic plan, but you can select any of the above. It is better compared to the free program.
Choose a blog name and domain
When choosing a blog name, ensure to pick a simple, memorable and include the URL at the end. If the name is in use, it will show you "unable to continue" and you will have to choose another one. In case you have a domain name, select the part that says "I already have a domain name" and keep following the instructions given.
Fill Account Information
It needs to be accurate, so you should be keen, especially where you receive the email. When you submit account information and payment, only fill in the password, you will use to login to your WordPress account.
Select WordPress theme
It has many paid and free themes that you can use. The main theme isn't appealing to most people. I love Ocean Theme, it is lightweight and I find it so easy to easy. I also recommend Astra theme. These are two theme you need and you really don't need to buy one.
The best way to make your website more appealing is to customize the theme basing on simplicity. When choosing a theme, read the description, preview the theme and check the ratings. It enables clear and clean experience to people viewing your Blog.
Click the Appearance>>Themes option. Press the Add New button, and you will see a variety. Click on the theme you like and wait for the installation. The activation button will replace it, and then you can activate it on the customization link. If you don't love the themes, you can always settle for the ones you like and then change later.
Add Plugins on the Blog
Plugins affect the way your blog site function and how it looks. It involves the Blog's personalisation, an extension of the theme capabilities and adds more functionality to the Blog.
Bluehost automatically adds plugins that they consider necessary for the website. You can check and add new plugins by clicking the plugin tab on the left side. The most recommendable plugins are YoastSEO, WP Super Cache, Akismet, ContactForm 7.
Create Your First Blog and Optimize
Writing is fun and insightful. Research what items you want to involve on your blog site. It needs to appeal to people so that they will want to read more posts in the future. It is in a way that you can publish your content in terms of pages or posts.
Promote the Blog
Every online content, marketing and promotion is a requirement. The progress of your website depends on your niche engagement. You can write the best content, but you can't move forward with no advertising ad increase on view and insights.
Share the Blog with your friends, submit it to the search engine and bookmarking sites, be active on social media and niche, participate on Guest blogging, build your email list and pay advert on the web.
SEO & Pinterest
Using SEO will boost your Blog traffic because when people search it, they will find it ranked at the top. Use Keyword Optimization and add SEO Meta tags on all the pages.
Pinterest has been my main source of traffic and 90% of my traffic comes from Pinterest. I use Tailwind to schedule all my pins in advance and it saves me a lot of time to work on other task.
You can start off with the free trial which allows you to schedule up to 100 pins on Pinterest and 30 posts on Instagram. There is no time limit on your trial and no credit card is needed!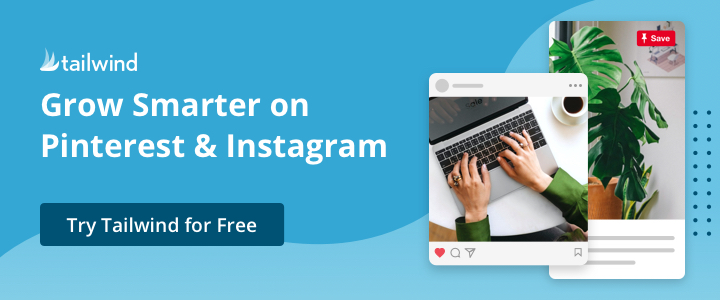 Monetisation
I have recently been approve to Ezoic and I am super thrilled. I have only been blogging for over 8 months. There are many amazing platforms out there you can apply to monetize your site as a publisher. Ezoic is the fastest to get in. You just need 10k visits to qualify.
Secondly, I use affiliate marketing as another source to diversify my income. I have been promoting products through Amazon and Shareasale. So for every sale, you will get a cut of the sale as a form of commission.
Summary
Article Name
How to Start a Blog and Make Money [All From the comfort of Your Home]
Description
Do you love writing, why not start a blog? This article will explain the step by step process on blogging and how I generate a stable income.
Author
Publisher Name
Publisher Logo