I'm so excited to share this DIY hair toner with you! This is a simple, inexpensive, and easy way to tame your brassy hair without having to go through the hassle of buying salon products or using expensive treatments.
You can use it on dry hair as well as damp hair. It's also great if you have frizzy hair that just won't cooperate. My hair was super frizzy before trying this method. Now my hair has more body and volume than ever before.
This DIY hair toner will work best for people who have naturally dark brown/black hair. If you have blonde hair, it may not be as effective. The reason is that blonde hair tends to get lighter in color when exposed to the sun.
There are a lot of different ways to get your hair toned but everyone seems to be like going lighter for the summer. The lighter hair colors usually develop a little bit of Rasmus and come with a little bit of Rasmus; not everyone looks great with brassiness.
What is Hair Toner?
Hair toners are basically a product used to lighten the color of your hair. They're typically made from alcohols (like vodka) and other ingredients that help to lighten your hair. There are many different types of toners out there, some contain chemicals while others don't. I prefer to make my own at home because I know what goes into them.
Why should you try making your own hair toner?
1.) You can control exactly what goes into your homemade toner. Some toners contain harmful chemicals such as ammonia and sodium hydroxide which can cause damage to your hair.
2.) Homemade toners are cheaper than store-bought ones.
3.) You can customize the recipe to fit your needs
How Do You Use A Hair Toner?
Toning is done by applying the toner directly onto your hair. You can do this either wet or dry.
Wet: Apply the toner to your hair after shampooing. Rinse off the excess water and then apply the toner again.
Dry: After washing your hair, pat it down with a towel until all of the moisture is gone. Then apply the toner to your entire head. Let it sit for about 10 minutes and rinse it off.
If you want to tone your hair even further, you can add conditioner to the mix. Conditioner helps to seal the cuticle of your hair and makes it easier for the toner to penetrate deeper into your strands.
The key here is consistency.
Advantages of hair toner
1.) It gives your hair a healthy shine.
2.) It helps to reduce frizz.
3.) It adds body and texture to your hair.
4.) It reduces the amount of oil in your hair.
5.) It protects your hair against heat styling tools.
6.) It prevents breakage.
7.) It keeps your hair looking shiny and glossy.
8.) It helps to prevent split ends.
9.) It helps to keep your hair moisturized.
10.) It fights dandruff.
11.) It strengthens hair follicles.
12.) It helps to remove buildup.
13.) It helps to balance the pH levels in your hair.
14.) It helps to protect your hair
How to make Homemade Hair Toner?
Ingredients
Alcohol – 1 cup
Vodka – 2 cups
Water – 4 cups
Lemon juice – 3 tablespoons
Coconut Oil – 1 tablespoon
Orange peel – 1 teaspoon
Rosemary – 1 teaspoon
Salt – 1 teaspoon
Peppermint leaves – 1 teaspoon
Directions
Mix all of the ingredients together in a large bowl. Pour the mixture into a spray bottle and shake vigorously to blend everything together. Spray the mixture evenly over your hair and let it sit for 15 minutes. Shampoo your hair as usual and follow up with conditioner.
How to make DIY Hair Toner?
This post may contain affiliate links. Please read disclosure for further information.
So I'm going to show you how to perform your own do-it-yourself hair toner to get rid of that brassiness. So we will need to be using measurement cups so you guys can actually get the results that are probably more accurate to your hair color. If you are looking for a more natural ingredient and not spending too much money, read how to get rid of brassy hair with vinegar.
The Process
So how I got the brass out of my hair using an at-home technique that does not require you to go to a salon then read on.
Step 1: Conditioner

You are going to need some conditioner of some sort that is going to be the base of our hair mask.  I like to use my favorite conditioner which is the Organix Keratin Oil Conditioner  and when I used to dye my hair like pink blue purple my hair was so fried. This stuff really helped to bring it back to life as much as they could and I love it.
Step 2: Mixing process

Jab the second essential piece to this tutorial is going to be the Manic Panic ultraviolet hair dye this is a semi-permanent hair dye.  Don't worry we're not putting this stuff directly on our hair we are going to dilute it quite a bit so it'll just work as a counter to the yellow that we have in our hair right now. We're also going to need a plastic mixing bowl, a mixing brush a measuring cup.  Measure approximately 80 milliliters of conditioner.  Also, I recommend that you use gloves for your hands. For me, I feel comfortable enough that I know my solution is gonna be potent enough to make my hands turn purple.

Step 3: Before The Application Process

So an important thing to do before you begin is to make sure your hair is obviously clean. The best thing to do is actually to do this right after you shampoo your hair so that your hair is still damp because it will take in the mask a lot better when your hair is damp rather than if it's dry.
I'll evenly distribute the mask all over my hair. Before putting on the mask, a towel dries wet hair and brushes your hair. So I'm gonna be using my tangle teezer hairbrush just to do the job.
Step 4: The Application Process
Okay, so then the next part is that we're going to actually divide our hair into two sections just because it'll be a lot easier to apply the mask this way.  Instead of just having it all scrunched up and all over the place throughout our head about where my ear is and just pull it back and we're gonna put that into a hair clip.
So here is now the fun part of this whole thing we're gonna start mixing our liquids together so I will mix 80 milliliters of my keratin oil conditioner and I'm just gonna put it in my plastic mixing bowl.
okay, I'm going to put it in my plastic mixing bowl I thought it was gonna come out a lot easier than that all right you might need a spoon to scoop it out because this stuff is very consistent.
The tricky part with mixing the dye into this is you don't want to add too much at first. If you add too much then you kind of spoil your mask because then you'll have to keep adding conditioner to get it to lighten up. The first thing you want to do is just add it gradually. I'm gonna use a wooden stick to scoop approximately 10 milliliters of the Manic Panic ultraviolet dye and put it in a bowl. Then transfer the manic panic into the keratin oil conditioner mixing bowl. Mix it up nicely.
Use the hairbrush and start applying it all over the hair. I will note that my hands are slightly purple when I applied and so I will advise using the gloves.
I'm gonna leave it on in my hair for 20 minutes or so. I rinsed it off just as you normally would after a conditioner. You don't need to shampoo it again unless you didn't wash your hair prior to doing these steps otherwise yeah just rinse out the hair masks.
The Verdict
My hair does feel very soft very silky does not feel dead because of the keratin conditioner that I did use as the base for my mask. I find this conditioner is super energizing for my hair and again it has saved my hair so many times.
I hope you guys like this tutorial on do-it-yourself hair toner. Let me know what you think about the comments below:
Summary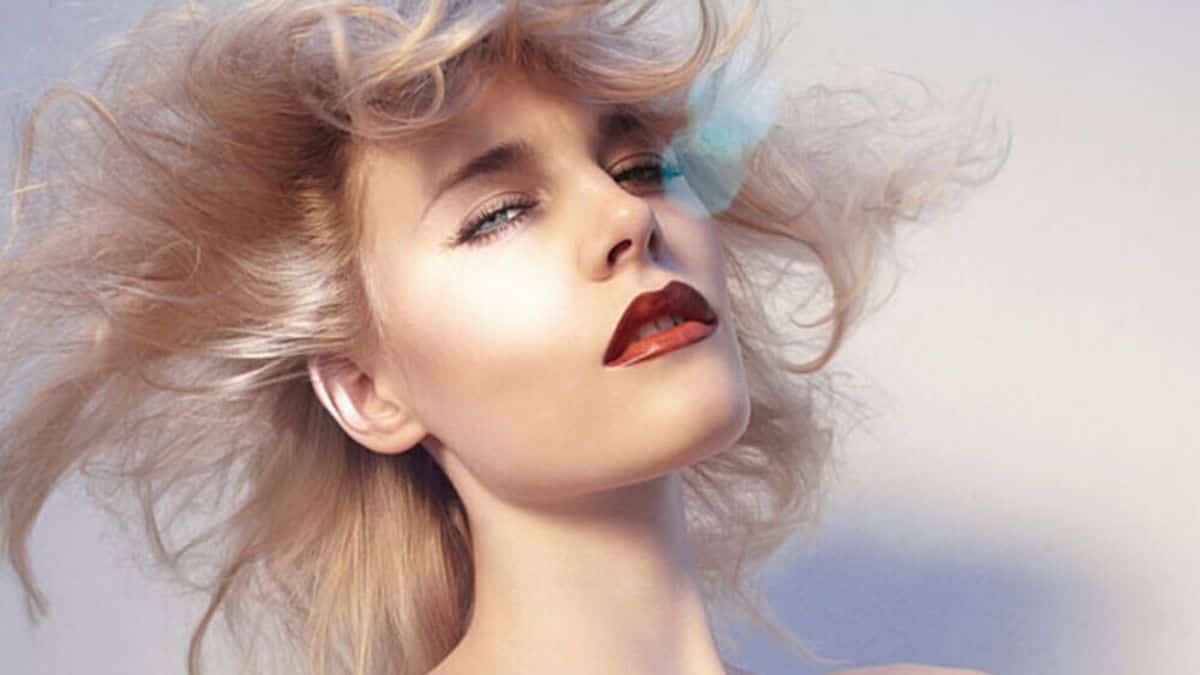 Article Name
DIY Hair Toner for Brassy Hair
Description
There are a lot of different ways to get your hair toned but everyone seems to be like going lighter for the summer. I'm going to show you how to perform your own do-it-yourself hair toner to get rid of that brassiness.
Author
Publisher Name
Publisher Logo