Looking for Valentine's Day gift for that special man in your life? Here is a guide to the best Valentine's Gift Ideas that she will adore you for!
So here is some positive news, you have a man to celebrate Valentine's this year! Yippee. The not-so-positive news is, now you have to start thinking about Valentine's day present for him.
Unfortunately, it's not easy to shop for the person you are with. A lot of women are finding it even hard to find gifts for their husbands. So, here are some ideas that you may consider. Take this guide as a help to find that incredible gift to get your boyfriend for valentine's day!
Unique Gift For Your Guy On Valentine Day
This post may contain affiliate links. Please read disclosure for further information.
Docking Station

Bring all your man's necessities such as his nightstand, telephone, glasses, watches, wallets, and keys to a new home with this docking station. The docking station combines versatility and beautiful taste seamlessly. Your man will always be able to find them when he needs them. The wooden docking station fits any phone type.
Back and Neck Massager

If your man loves massages especially after a long tiring day, then this heater massager would make a perfect gift. The heated massager follows the Shiatsu technique to target deep muscles. There are three different levels of strength and depends on the level of strength his massages he wants.
Sock Subscription

I think this makes a practical gift, every guy wears and needs socks. Get him a sock subscription that delivers a fresh pair of funky patterned socks to his door each month. You know his style the best, place the order and it will be sent to him.
Weighted Blanket

Gravity is a premium weighted blanket that is lightweight especially for your man with sleeping troubles. The new generation of Gravity's Original blanket incorporates internal enhancements while retaining the look and feel of the blanket.
Fire TV Stick 4K Streaming Device

If you have been with your man for a long time or have passed the honeymoon period, you should loosen up a little. You guys are probably at a more chill stage where you appreciate more low-key date nights. Dates nights are mostly at home with some popcorn and a nice movie. My suggestion with a Fire TV stick will never go wrong.
Letters to My Love: Write Now. Read Later. Treasure Forever.

Take the time and spend a couple of nights to write 12 heartfelt letters to your loved one about the way he inspires, supports, or loves you. Then lock it in this paper time capsule and let him know to open it when he wants it most.
Leather Hide & Seek Wallet Caramel – RFID

The look of the leather hides & seek wallet is pretty classic. However, the features of the wallet are really progressive. It holds all the money and card you need and helps separate items. Organize the item that is a priority and the hidden flap allows you to hide large bills from being shown.
The Bucket List: 1000 Adventures Big & Small

We all have a bucket list, things we love to do when we do not have any work or family commitments. Keep inspiring him with this book that contains 1,000 adventures on other continents and where he is, that he can consider in the future.
Smartphone Camera Lens Kit

If your guy is a gadget guy then this would make a great gift. This gadget can be attached to his smartphone to get really great shots. He can leave his DSLR at home. It is compatible with a lot of phones such as iPhone, Samsung, Note, Google Pixel etc.
Powerbeats Pro Wireless Earphones

Since most people are working from home these days, getting wireless headphones is a great idea. It comes with 9 hours of battery life. The reviewers of the product claim it is comfortable enough to wear all day long.
Exotic Jerky Bouquet

Women love flowers but a man will love a bouquet of 20 long stem sticks of elk, buffalo, and venison jerky. It comes in a fun bouquet with a wording you've got meat!
Scratch The World Travel Map

This is one bestseller any avid traveler should have. Make memories together with him when you travel together. If you have any travel plans then the scratch-off world map would come in handy. This would inspire him to take action on that next destination.
Baseball Stadium Word Art

Got a baseball lover boyfriend? This 16×20 print of Yankee Stadium is full of names of every Yankee player that played in the stadium. I am sure he will absolutely love this gift and thank you for it.
The 5 love languages for men

I think by now everyone has heard the 5 love languages by Gary Chapman. However, do you know there is a special version for guys? This book claims to have saved many marriages, so probably a good read.
Tile Pro

Another great gadget for a guy that likes to misplace his stuff. Tile syncs with his smartphone, Siri, Alexa, and Google Assistant to keep track of stuff. The brand new version can track his stuff when synced up to 300-feet away, double the original version.
Summary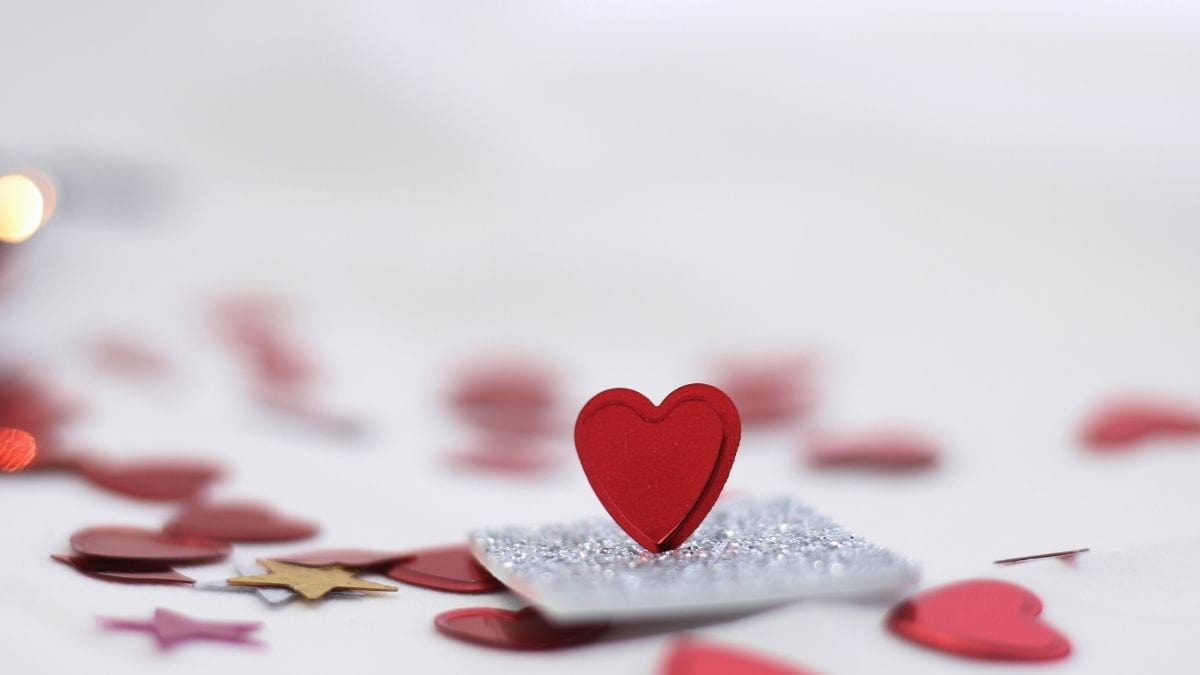 Article Name
15 Ideas You Can Steal from 2021 Valentine's Day Gift for your Boyfriend
Description
Valentine's day is near, thought of gift for that special man in your life? Read this post for valentine's gift idea for your boyfriend
Author
Publisher Name
Publisher Logo