29 Christmas Tree Decor Ideas to Make Your Holidays Shine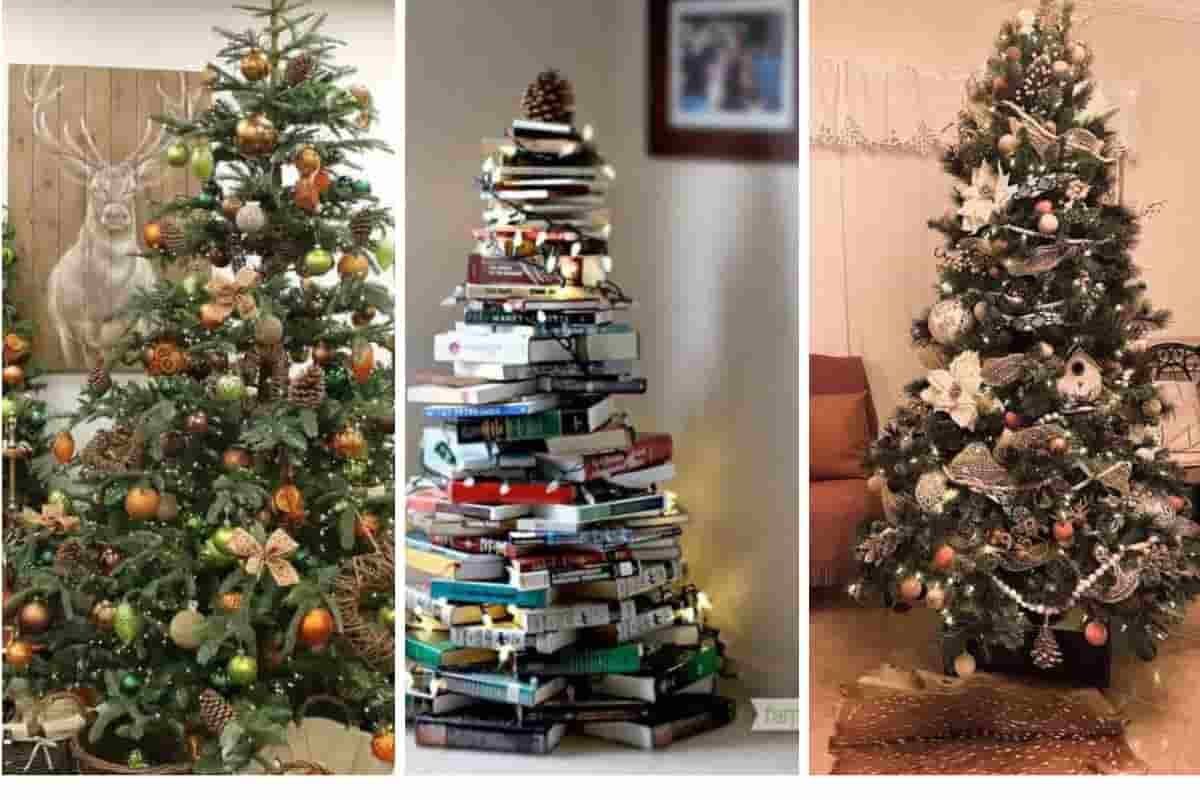 The Magic of Christmas Tree Decor!!!
Ah, the holiday season – a time for family, friends, and the heartwarming glow of Christmas lights.
One of the most cherished traditions during this festive time of year is decorating the Christmas tree.
It's a symbol of love, joy, and togetherness. But what makes your Christmas tree truly special?
Traditional Christmas Tree Decor Ideas
This post may contain affiliate links. Please read disclosure for further information.
It's the decor! In this article, we'll explore 29 Christmas tree decor ideas that will add that extra sparkle to your holiday celebrations.
Whether you're a fan of traditional, modern, or unique decor, we've got you covered.
Classic Red and Green
There's a timeless charm in decorating your tree with traditional red and green ornaments.
It's a symbol of the season and a classic choice for a warm, inviting atmosphere.
Vintage Ornaments
Dust off those heirloom ornaments that have been in your family for generations. Vintage decorations bring a sense of nostalgia and history to your tree.
Nature-Inspired Decor
Go rustic with nature-themed ornaments like pinecones, berries, and wooden decor. It's perfect for a cozy, woodland feel.
Homemade Ornaments
Get crafty with DIY ornaments made by you and your family. Handmade ornaments add a personal touch to your tree.
Minimalist Elegance
Embrace simplicity with a minimalist tree. Use a neutral color palette, clean lines, and simple ornaments for an elegant, contemporary look.
Black and White Theme
A monochromatic theme with black and white ornaments creates a sleek, sophisticated tree that stands out.
Nordic Winter
Bring the beauty of the North to your living room with Nordic-inspired decor. Think Scandinavian simplicity and lots of white.
Whimsical and Colorful
Let your inner child shine with a whimsical and colorful tree. Bright, playful ornaments create a joyful atmosphere.
Book Lover's Tree
Stack your tree with miniature books, literary quotes, and reading-themed decorations for a tree that's a bookworm's delight.
Disney-Themed Tree
For the Disney fanatics, decorate with Mickey, Minnie, and all your favorite characters. It's a magical choice for both kids and adults.
Winter Wonderland
Create a serene winter scene with white and silver ornaments, snowflakes, and frosted decor.
Travel-Inspired Decor
Showcase your wanderlust with travel-themed ornaments from around the world. It's an excellent conversation starter.
Rustic Charm
Combine natural materials like burlap, twine, and wood for a rustic, down-to-earth tree.
Coastal Vibes
Bring the beach to your living room with seashell, starfish, and beachy decor. It's a refreshing departure from the traditional.
Metallic Glam
Shine and shimmer with metallic ornaments in gold, silver, and copper. They reflect the lights beautifully.
Bohemian Rhapsody
Go Boho with a tree filled with vibrant colors, tassels, and unconventional ornaments. It's a free-spirited choice.
Paper Crafts
Create paper stars, garlands, and origami ornaments for a tree that's both eco-friendly and charming.
Hand-Painted Ornaments
Unleash your artistic side by hand-painting ornaments. They are unique and express your creativity.
Felt Creations
Craft felt ornaments in various shapes and sizes. They're soft to the touch and perfect for a cozy Christmas.
Edible Decorations
Make your tree not only beautiful but delicious with edible decor like popcorn strings, gingerbread cookies, and candy canes.
Eco-Friendly Decorations
Choose ornaments made from eco-friendly materials like recycled glass, organic cotton, or sustainably sourced wood.
Upcycled Ornaments
Give new life to old items by upcycling them into ornaments. It's a creative and eco-conscious choice.
Living Trees
Consider using a potted tree that you can plant after the holidays, reducing waste and celebrating nature.
Fairy Lights and LED Strands
Create a magical ambiance with twinkling fairy lights and energy-efficient LED strands.
Unique Tree Toppers
Crown your tree with a unique topper, like a snowflake, a rustic star, or an angel.
Starburst Lights
Starburst lights add a burst of glamour to your tree, giving it a stunning focal point.
Balancing Colors and Textures
Mix and match different textures and colors for a visually stunning tree.
Perfectly Placed Ornaments
Space your ornaments evenly and arrange them thoughtfully for an Instagram-worthy look.
Themed Tree Skirts
Enhance your tree's aesthetics with a themed tree skirt that complements your overall decor.