21 Bohemian Goddess Braids Styles to Elevate Your Look
When it comes to effortlessly chic and versatile hairstyles, Bohemian goddess braids reign supreme.
These braids are not only a fashion statement but also a celebration of individuality and free-spiritedness.
In this post, we'll explore 21 stunning Bohemian goddess braids styles that will inspire you to embrace your inner boho goddess.
Whether you're attending a music festival, a beach wedding, or just want to add a touch of bohemian flair to your everyday look, these braids are the perfect choice.
So, let's dive into the world of Bohemian goddess braids and discover how to achieve these mesmerizing styles.
Bohemian Goddess Braids Basics
Before we delve into the diverse styles, let's first understand the basics of Bohemian goddess braids.
These braids are characterized by their free-spirited and messy appearance, which adds a touch of bohemian charm to any outfit.
They can be created with various braid patterns and incorporated into different hairstyles.
The key to achieving that effortlessly chic boho look is to embrace imperfections and let your creativity flow.
Choosing the Right Extensions
One of the essential elements of Bohemian goddess braids is choosing the right extensions.
Whether you prefer synthetic or natural hair, it's crucial to select extensions that match your hair's texture and color.
This will ensure a seamless blend and a more natural appearance.
Bohemian goddess braids often feature a mix of braided and loose hair, so your extensions should be able to withstand various styling techniques.
21 Bohemian Goddess Braids Styles
Now, let's explore 21 captivating Bohemian goddess braids styles to ignite your creativity and make a stunning fashion statement.
1. Bohemian Crown Braid
Embrace your inner goddess with a Bohemian crown braid that encircles your head like a halo.
This ethereal style is perfect for weddings, music festivals, or simply when you want to feel like a true boho queen.
2. Waterfall Bohemian Braids
Channel the serenity of cascading waterfalls with this enchanting Bohemian goddess braid style.
It involves intricate weaving that resembles the gentle flow of water, making it a perfect choice for outdoor events.
3. Messy Boho Ponytail
Elevate your everyday look with a messy Boho ponytail adorned with goddess braids.
This style effortlessly combines sophistication with bohemian charm, making it suitable for any occasion.
4. Half-Up Bohemian Braids
For a laid-back yet stylish appearance, opt for half-up Bohemian braids.
This look allows you to keep your hair out of your face while maintaining a boho-inspired flair.
5. Bohemian Fishtail Braid
Add a twist to the traditional fishtail braid by infusing it with Bohemian vibes. The result? A stunning, textured braid that complements your free-spirited personality.
6. Goddess Braided Bun
Elevate your bun game with a goddess braided bun. This style exudes elegance and bohemian charm, making it a top choice for weddings and formal events.
7. Side-Swept Bohemian Braids
Create a romantic and whimsical look with side-swept Bohemian braids that drape gracefully over one shoulder.
This style is perfect for date nights and special occasions.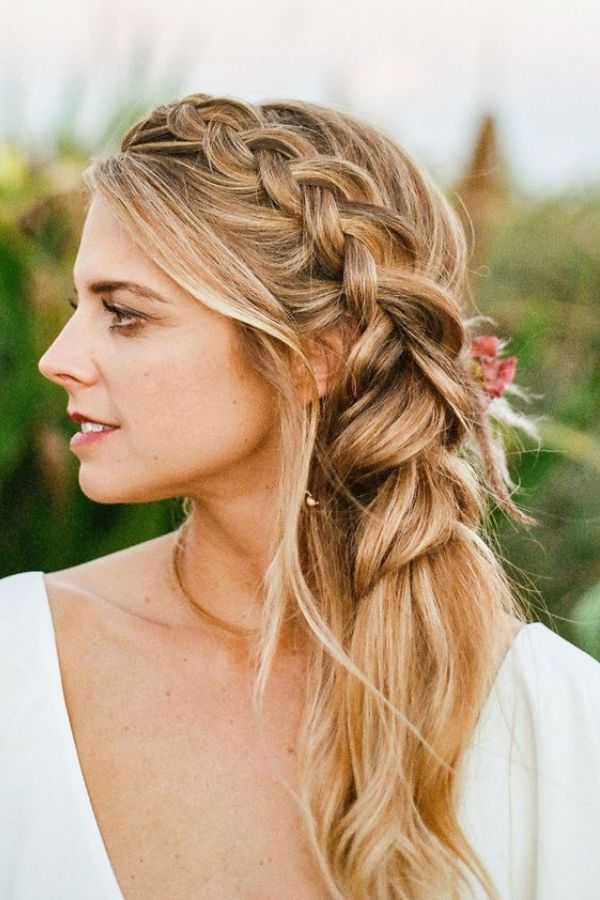 8. Bohemian Braided Headband
Transform your tresses into a bohemian work of art by weaving a braided headband into your hair.
It's a fantastic way to keep your hair off your face while showcasing your creative side.
9. Beachy Boho Waves
Capture the essence of a beachy paradise with Bohemian goddess braids that flow into loose waves. This style is a must-try for a day at the beach or a tropical getaway.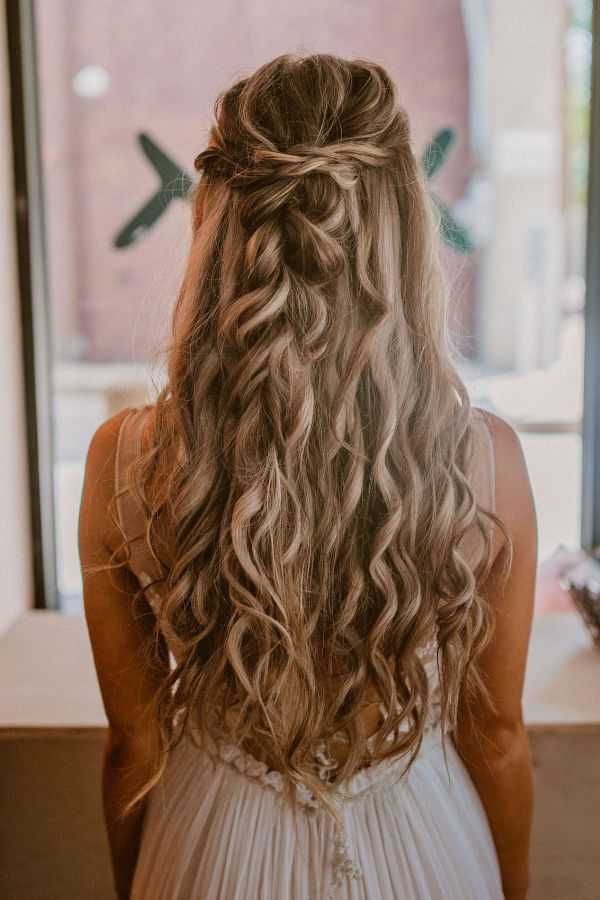 10. Bohemian Twisted Updo
Elevate your updo game with a Bohemian twisted updo. This intricate style combines twists and braids to create a unique and elegant look.
11. Bohemian Braided Mohawk
If you're feeling bold and adventurous, consider the Bohemian braided Mohawk.
This edgy style combines braids along the sides of your head, culminating in a braided crown that commands attention.
12. Loose and Bohemian
Sometimes, less is more. Embrace a carefree and relaxed look by opting for loose Bohemian goddess braids.
Let some strands hang loose for that effortlessly boho vibe.
13. Braided Bohemian Bangs
Add a playful twist to your fringe with braided Bohemian bangs. This style beautifully frames your face, creating a unique and eye-catching look.
14. Bohemian Braided Headscarf
Combine fashion and function by incorporating a braided headscarf into your Bohemian goddess braids.
This style not only keeps your hair in place but also adds a dash of boho chic to your ensemble.
15. Multi-Braid Extravaganza
For a truly show-stopping look, go for a multi-braid extravaganza.
Combine various braid styles, from fishtail to Dutch braids, to create a mesmerizing and intricate hairstyle.
16. Bohemian Braided Pigtails
Revamp the classic pigtail hairstyle with Bohemian goddess braids. This playful yet chic style is perfect for adding a youthful twist to your appearance.
17. Braided Boho Headband
Enhance your Bohemian goddess braids by incorporating a braided headband. This accessory adds a boho touch while keeping your hair secure and stylish.
18. Vintage Boho Braids
Transport yourself to a bygone era with vintage Boho braids.
These braids evoke a sense of nostalgia and are perfect for retro-themed events or a touch of vintage glam.
19. Bohemian Braid-Wrapped Bun
Elevate your bun game with Bohemian braids wrapped around it. This intricate style adds depth and texture to your updo, making it a true masterpiece.
20. Bohemian Braids with Beads
Enhance your Bohemian goddess braids with the addition of beads or hair jewelry.
These embellishments add a touch of sparkle and boho elegance to your look.
21. Bohemian Braided Halo
Channel your inner angel with a Bohemian braided halo. This ethereal style encircles your head with delicate braids, creating a heavenly aura that's perfect for special occasions.
Conclusion: Embrace the Boho Beauty
Bohemian goddess braids are more than just a hairstyle; they're a statement of individuality, creativity, and a free-spirited lifestyle.
With these 21 captivating styles at your fingertips, you have endless opportunities to embrace the boho beauty within you.
Whether you're aiming for a laid-back everyday look or preparing for a special event, Bohemian goddess braids will effortlessly elevate your style and make you feel like a true boho goddess.
So, don't hesitate to experiment, mix and match, and let your imagination run wild with these Bohemian goddess braid styles.
Each one tells a unique story, allowing you to express your personality and celebrate the beauty of embracing imperfections.
So, go ahead and start your journey towards a more bohemian and free-spirited you, one braid at a time.