21 Sassy Hair Ideas for Older Women + Embracing Style and Confidence
When it comes to fashion and beauty, age is just a number.
Sassy hair isn't limited to the young—it's a timeless expression of style and confidence that transcends generations.
In this article, we'll explore 21 fabulous sassy hair ideas for older women that celebrate the beauty and grace that come with age.
Whether you're looking for a daring change or a subtle update, these hairstyles will help you embrace your inner diva while flaunting your wisdom.
Let's dive into the world of chic hair transformations!
Short and Chic Sassy Haircuts
1. The Pixie Powerhouse
The pixie cut is a true statement-maker. It exudes boldness and charisma, making it a perfect choice for sassy older women.
With the right styling, this cut can be tailored to match your personality effortlessly.
Opt for a modern twist by adding asymmetrical layers and a touch of volume. The pixie cut not only demands attention but also radiates an air of self-assured elegance.
2. Edgy Undercut Elegance
Unleash your inner rebel with an edgy undercut. This style adds an element of surprise and edginess to your look, allowing you to showcase your fearless spirit.
The undercut can be personalized by choosing the level of boldness, from subtle to dramatic.
It's a powerful way for older women to express their confidence and show that age has no bounds.
Dynamic Medium-Length Styles
3. Sassy Shaggy Layers
A shag haircut is a fantastic way to infuse volume and texture into your hair. This dynamic style adds a playful edge to your appearance, making it a top choice for sassy older women.
Embrace the carefree vibe of shaggy layers while enjoying the versatility it offers.
From casual outings to elegant soirées, this style adapts seamlessly.
4. Classy Lob with Attitude
The lob (long bob) is a timeless classic, but it can be made sassy by adding layers and attitude.
This mid-length hairstyle oozes sophistication while maintaining a touch of youthful exuberance.
Whether you're rocking it straight or with waves, the lob complements the elegance and vivacity that define older women.
Long and Fierce Statement Hair
5. Glamorous Hollywood Waves
Channel your inner Hollywood starlet with glamorous waves that demand attention.
This style showcases the essence of old-world charm, intertwining elegance and sassiness.
The waves add movement and allure to your hair, empowering you to embrace your age with grace while radiating confidence.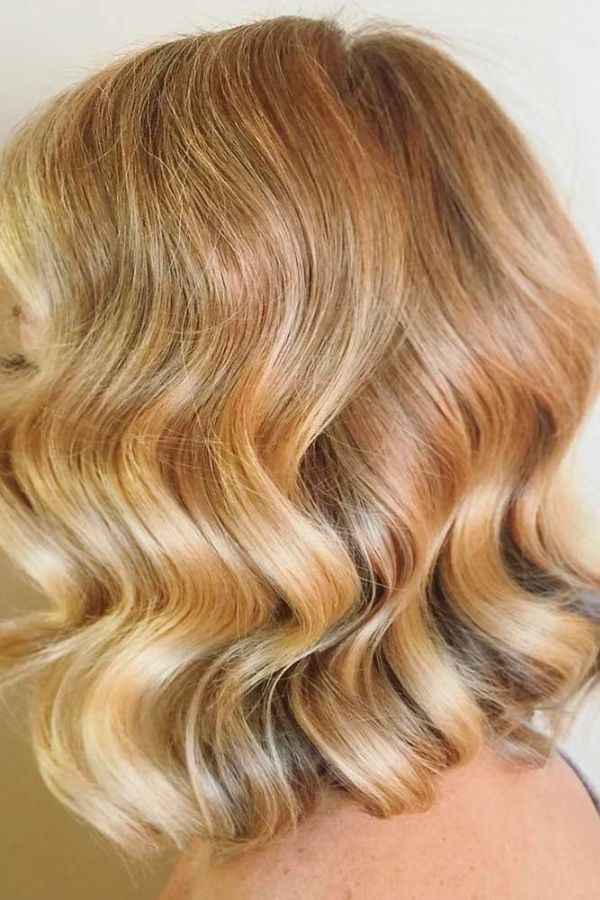 6. Bold and Beautiful Curls
Curly hair exudes a natural and carefree energy, making it an excellent choice for older women who want to flaunt their vivacity.
Embrace your curls with pride, and let them frame your face in a bold and beautiful way.
The texture and bounce of curly hair speak volumes about your inner strength and self-assuredness.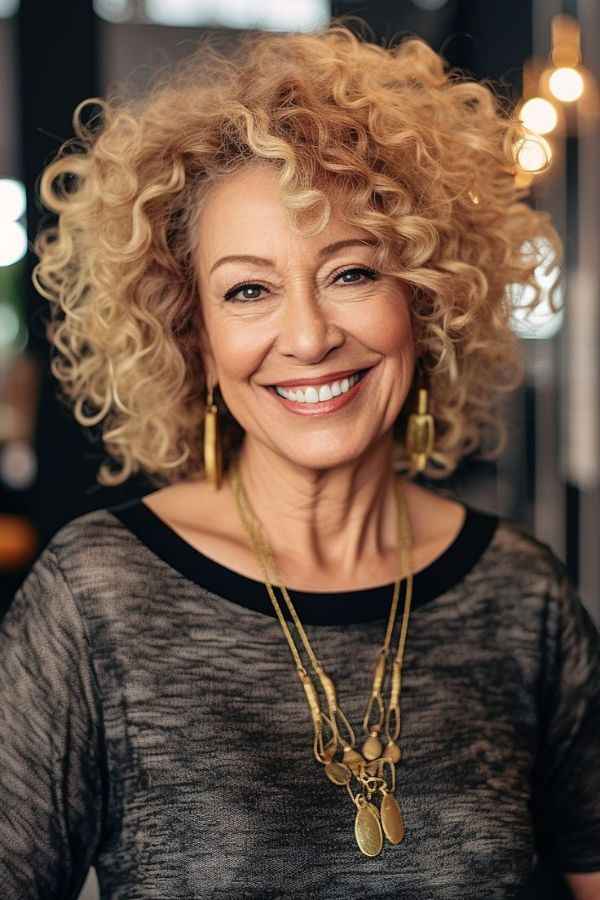 Playful Short-to-Medium Options
7. Effortless Textured Bob
The textured bob is all about embracing the "undone" look with finesse. This hairstyle exudes a relaxed vibe while maintaining a touch of sassiness.
Older women can confidently sport this style, knowing that it effortlessly combines style with low-maintenance charm.
The textured bob is a celebration of casual elegance.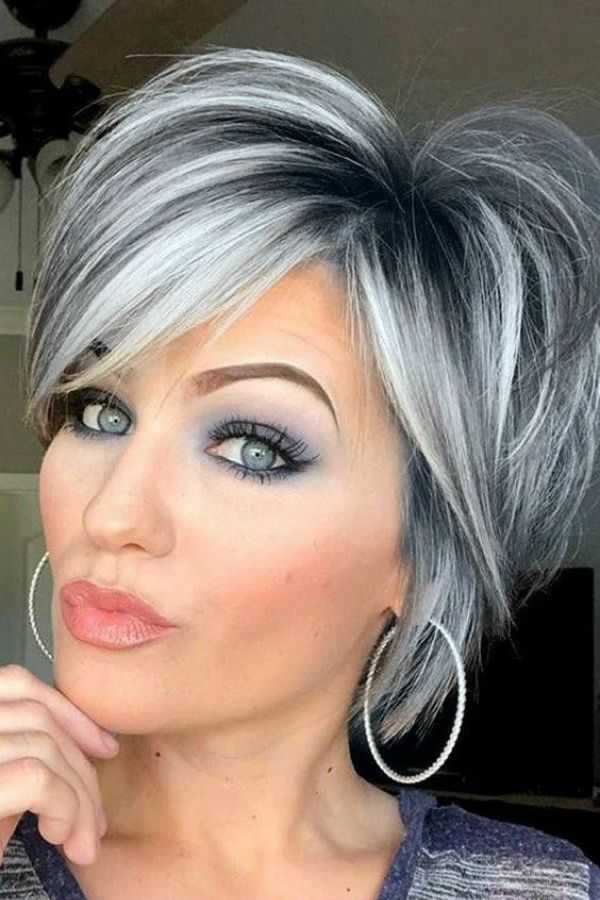 8. Chic and Sleek Angular Cut
For older women who prefer a polished yet sassy look, the angular cut is a game-changer. This style features sharp angles that add a contemporary flair to your appearance.
The sleekness of this cut complements the confidence and style that define sassy older women.
Confident and Timeless Updos
9. Braided Elegance with a Twist
Elevate your updo game with braided elegance. Incorporate braids into your updo to add dimension and creativity to your hairstyle.
Whether it's a braided bun or a braided crown, this style exudes confidence and a touch of regal charm.
10. Sophisticated Top
Knot The top knot is a go-to updo that combines sophistication with ease.
As an older woman, you can rock this style with finesse, showcasing your ability to strike the perfect balance between comfort and chic.
The top knot is a testament to your refined taste and confidence.
Vibrant Color Explorations
11. Silver Siren
Embrace the beauty of silver hair with a touch of flair. The silver hair trend is a stunning option for older women, celebrating the natural aging process while adding a touch of sassy mystique.
This shade showcases your journey and wisdom, making it a truly empowering choice.
12. Fiery Red Confidence
For those who dare to stand out, fiery red hair is the ultimate choice. This bold color radiates confidence and self-assuredness, proving that age is just a number.
Flaunt your fearless spirit with a red hue that matches your personality and zest for life.
Effortless Waves and Textures
13. Beachy Waves with a Twist
Capture the spirit of carefree beach days with beachy waves.
This style adds a touch of youthfulness to your look while maintaining an air of sophistication.
The relaxed waves offer a versatile option for older women, allowing you to effortlessly transition from day to night with a style that's full of personality.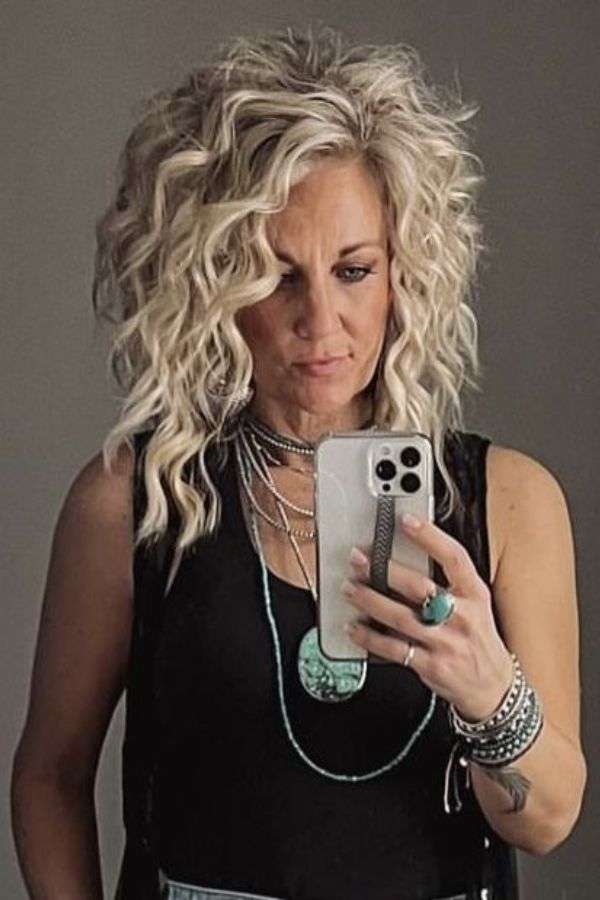 14. Textured Layers for Dimension
Elevate your hair game with textured layers that add depth and dimension to your locks.
This style not only exudes sassy vibes but also offers a natural, low-maintenance charm.
Embrace the textured layers to showcase your willingness to explore new styles while embracing your true self.
Elegance in Short-to-Medium Lengths
15. Vintage-Inspired Finger Waves
Travel back in time with vintage-inspired finger waves that radiate elegance and nostalgia. This style showcases your timeless grace while adding a touch of playfulness.
Whether you're attending a special event or simply want to relive classic glamour, finger waves are a perfect choice.
16. Modern Layered Bob
Give the classic bob a modern twist by adding layers that bring movement and life to your hair.
The layered bob is a statement of confidence and style, capturing the essence of sassy older women who know how to embrace the latest trends while staying true to themselves.
Graceful and Chic Ponytails
17. Sleek Low Ponytail
The sleek low ponytail is a chic and timeless choice for older women. It exudes a refined sense of style, showcasing your ability to make even the simplest hairstyles look sophisticated.
The low ponytail is a symbol of grace and confidence that resonates with sassy older women.
18. Voluminous High Ponytail
If you're looking to add a touch of drama to your look, the voluminous high ponytail is the way to go.
This style combines elegance with a hint of playfulness, creating a balance that's perfect for older women who want to make a statement while maintaining their sophisticated allure.
Sassy Accents and Accessories
19. Bedazzled Hairpins
Elevate your hairstyle with bedazzled hairpins that add a touch of sparkle and glamor.
Whether you're attending a formal event or simply want to add a hint of extravagance to your everyday look, bedazzled hairpins are a fun and sassy way to express your style.
20. Colorful Scarf Wraps
Incorporate vibrant scarves into your hairstyles for a pop of color and flair.
Scarf wraps offer a playful and stylish way to accessorize your hair, showing that sassy older women aren't afraid to experiment with unique and eye-catching accents.
Embracing Natural Beauty
21. Silver Crown of Glory
Embrace the natural beauty of silver hair with pride and confidence. Let your silver locks be a crown of glory that symbolizes the wisdom and experience that come with age.
This style is a testament to self-acceptance and a celebration of the journey you've embarked on.